Balinese Traditional Cuisine as The Functional Food and Beverage (Study Program of Food Science & Technology) (2 weeks)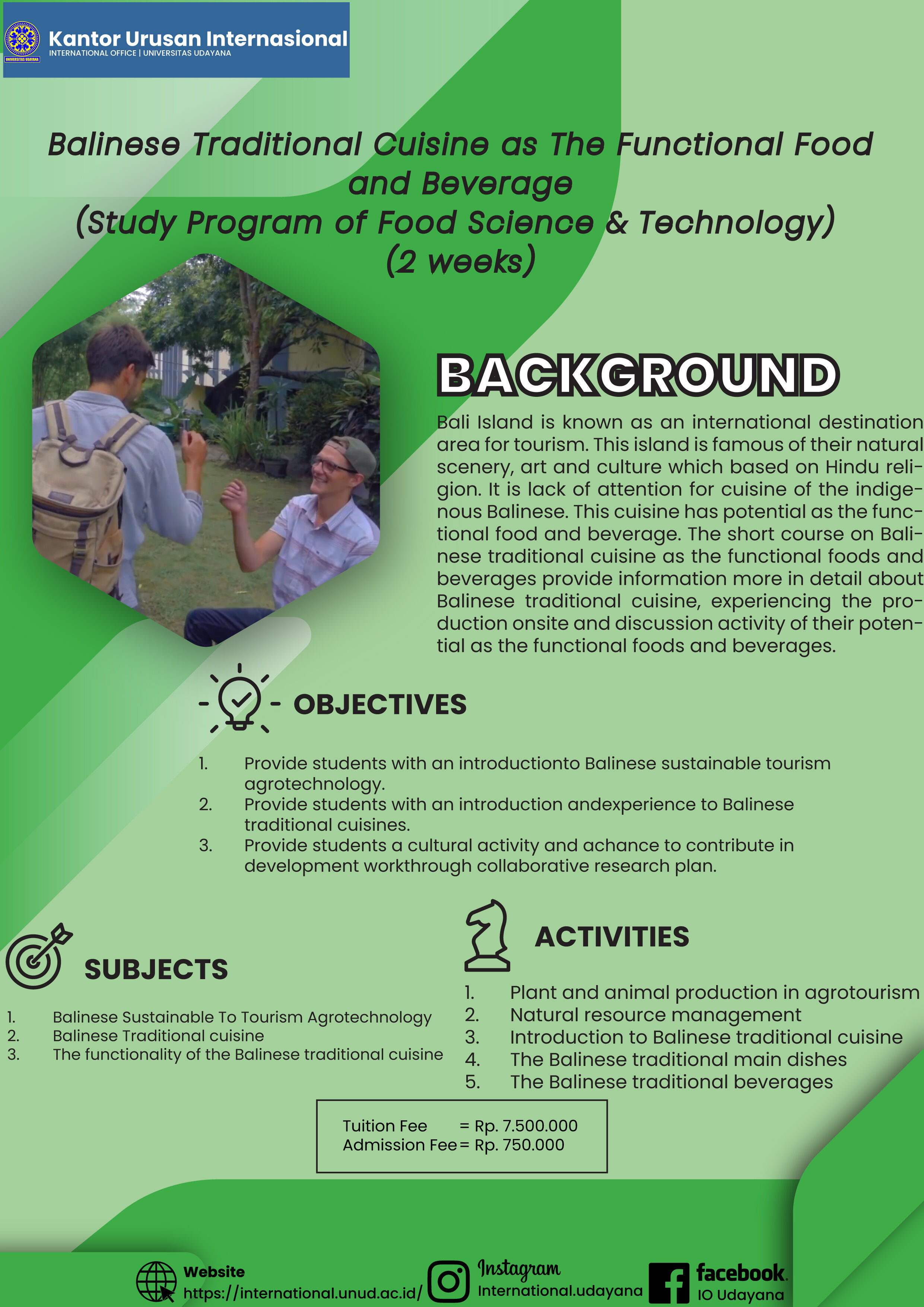 BACKGROUND
Bali Island is known as an international destination area for tourism. This island is famous of their natural scenery, art and culture which based on Hindu religion. It is lack of attention for cuisine of the indigenous Balinese. This cuisine has potential as the functional food and beverage. The short course on Balinese traditional cuisine as the functional foods and beverages provide information more in detail about Balinese traditional cuisine, experiencing the production onsite and discussion activity of their potential as the functional foods and beverages.
OBJECTIVES
1. Provide students with an introductionto Balinese sustainable tourism
agrotechnology.
2. Provide students with an introduction andexperience to Balinese
traditional cuisines.
3. Provide students a cultural activity and achance to contribute in
development workthrough collaborative research plan.
ACTIVITIES
1. Plant and animal production in agrotourism
2. Natural resource management
3. Introduction to Balinese traditional cuisine
4. The Balinese traditional main dishes
5. The Balinese traditional beverages
SUBJECTS
1. Balinese Sustainable To Tourism Agrotechnology
2. Balinese Traditional cuisine
3. The functionality of the Balinese traditional cuisine