CHAPTER 1 DESCRIPTION B211A / ONE TIME VISIT VISA / SHORT STAY PERMIT
B211A is Index Visa, generaly this visa call Visit Visa but there is specific purpose or activity for foreigner in Indonesia.
Table 1 purpose / activity
ACTIVITY

SUB-ACTIVITY

DESCRIPTION

Tour

Vacation

Visiting certain places for recreational purposes, personal development, or studying the uniqueness of tourist attractions including using a tour boat (yacht), undergoing treatment in Indonesia, or attending meetings, incentives, conventions and exhibitions.

Social

Visits for humanitarian reasons

Visiting or accompanying father, mother, husband, wife, or siblings who are sick or have died.

Humanitarian aid visit

Providing humanitarian assistance, medical support, and/or food.

Fulfill summons in the judicial process

Attend court proceedings according to summons from the authorities.

Business

Business talk visit

Conduct discussions, negotiate, and/or sign business contracts but not to continuously supervise production activities of producers/sellers.

Meeting visit

Participate in meetings held by the head office or representative offices in Indonesia.

Purchase visits

Make purchases of goods, but do not continuously supervise production activities of producers/sellers.

Meeting visits, incentives, conventions and exhibitions (MICE)

Attend meetings, incentives, conventions and exhibitions held in Indonesia as a resource person, speaker, presenter, or in the framework of marketing goods/services from abroad.

Government duties

Government visit

Visiting a place or activity in the context of official government duties.

Art and culture

Cultural and arts visits

Showing, showing, or showing a work related to culture or art including but not limited to music performances, dance performances, or theater as long as foreigners are not employed by individuals or corporations in Indonesia.

Continuing on a trip to another country

Transit

Continuing the trip or stopping to another country by passing the immigration check at the Immigration Checkpoint.

Join the means of transport that are in the territory of Indonesia

Join another conveyance

Join a vessel/means of transportation currently in Indonesia's territory to continue the journey to another country.

Sport is not commercial

Sports visit

Participating in sports activities at the invitation of sports federations/agencies/organizations, the Indonesian government, international level sports championships, or participating in sports activities organized by international sports organizations.
Comparative studies, short courses and short training

Comparative study visits

Participate in comparative study activities to educational or training facilities.

Training visits and short courses

Participate in training activities or short courses.

academic internship visits

Participate in an internship required in the academic curriculum of foreigners abroad as long as they do not receive compensation for their activities.
From table above, this purpose / activity "Comparative studies, short courses and short training" we choose for short study in Indonesia (Less then 6 months).
Sample of the visa :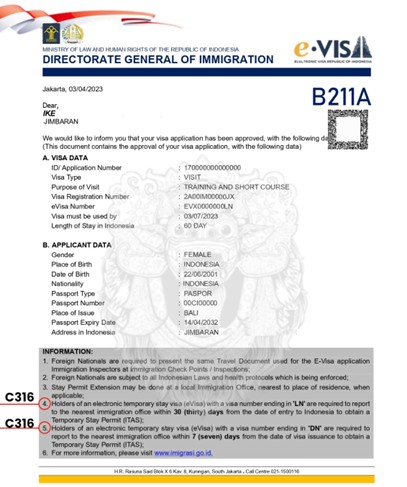 · B211A is index of the visa.
· "E-Visa must be used by" mean this visa valid 90 days from issue date before neter Indonesia. The right time for summit visa is 1-2 month before departure.
· Can be extended maximum 2 times
· For Voa Holder can apply new visa by fly out Indonesia (have to manage the time schedule)
Sample of arrival stamp B211A :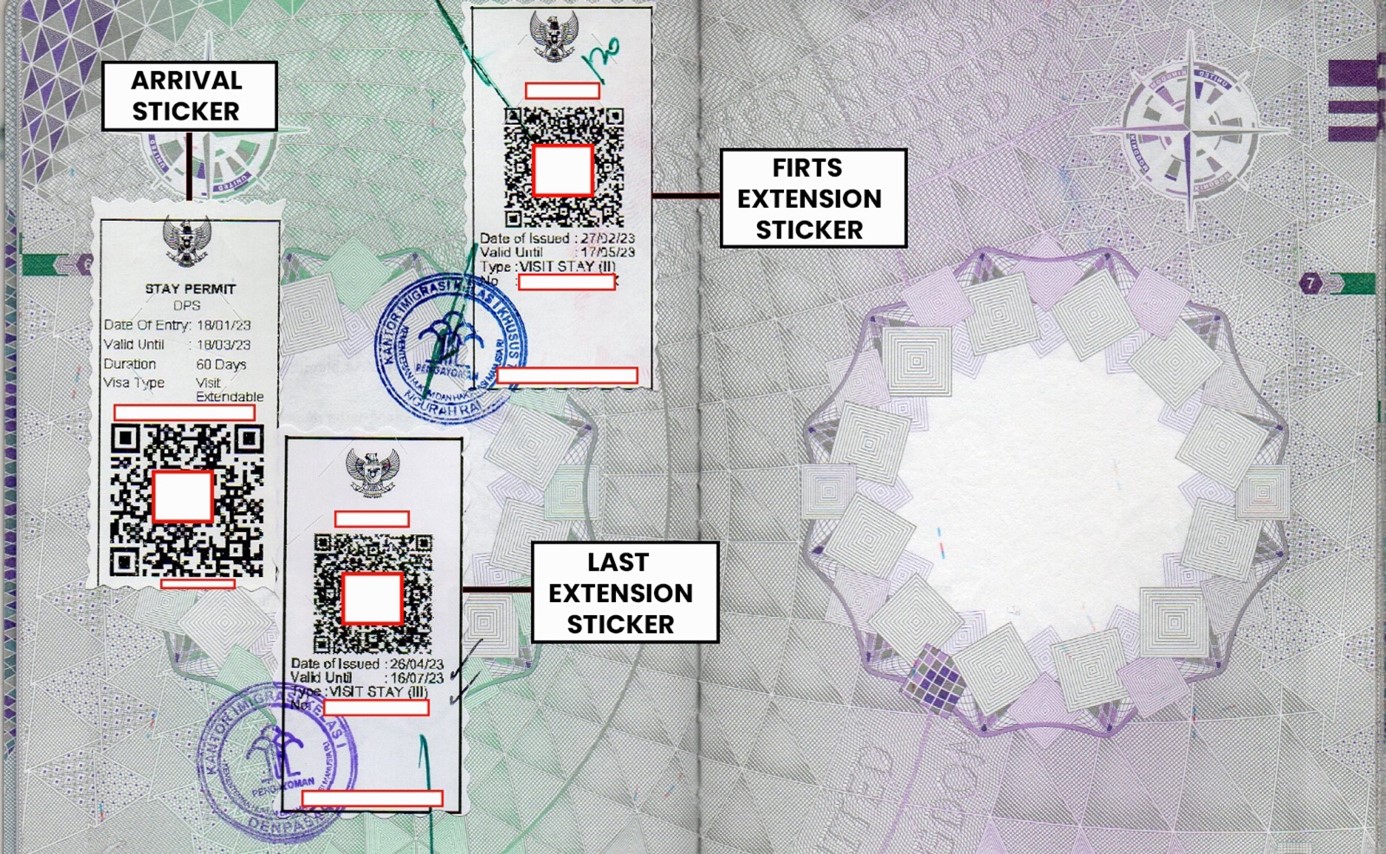 B211 / VISIT VISA is permit for enter Indonesia, if they do extension will be change become Izin Tinggal Kunjungan / Visit Stay Permit.