International Business Studies Network (IBSN) (Undergraduate) (1 Semester)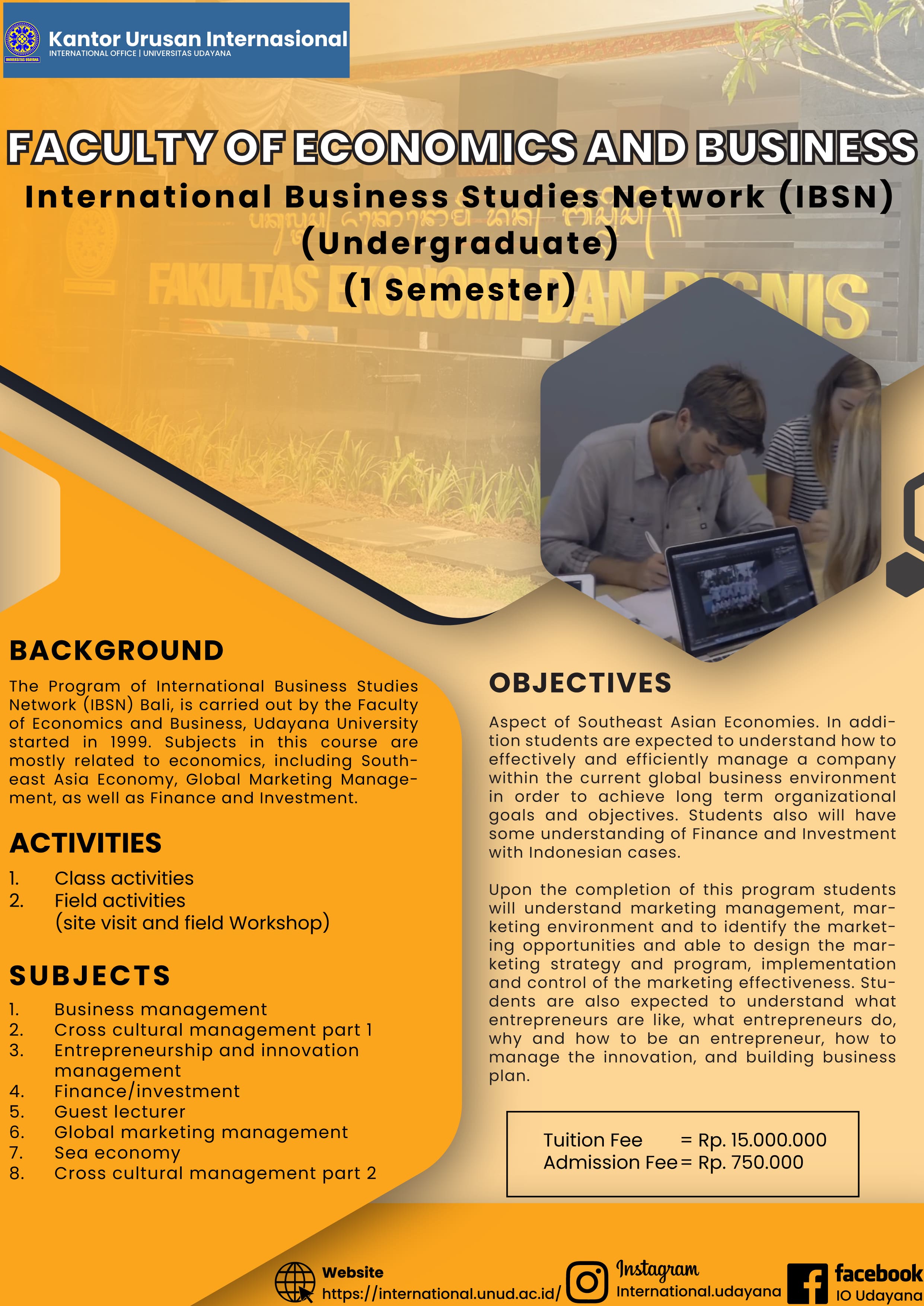 BACKGROUND
Program of International Business Studies Network (IBSN) Bali, is carried out by the Faculty of Economics and Business, Udayana University started in 1999. Subjects in this course are mostly related to economics, including Southeast Asia Economy, Global Marketing Management, as well as Finance and Investment.
OBJECTIVES
Aspect of Southeast Asian Economies. In addition students are expected to understand how to effectively and efficiently manage a company within the current global business environment in order to achieve long term organizational goals and objectives. Students also will have some understanding of Finance and Investment with Indonesian cases.
Upon the completion of this program students will understand marketing management, marketing environment and to identify the marketing opportunities and able to design the marketing strategy and program, implementation and control of the marketing effectiveness. Students are also expected to understand what entrepreneurs are like, what entrepreneurs do, why and how to be an entrepreneur, how to manage the innovation, and building business plan.
ACTIVITIES
1. Class activities
2. Field activities
(site visit and field Workshop)
SUBJECTS
1. Business management
2. Cross cultural management part 1
3. Entrepreneurship and innovation management
4. Finance/investment
5. Guest lecturer
6. Global marketing management
7. Sea economy
8. Cross cultural management part 2